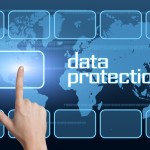 The Data Protection officer is in charge to conciliate two different key principles in our XXIth century digitalized societies: enforce Data Privacy as a fundamental right for individuals while Extracting all added-values and promotes innovations that the data revolution allow.
The promulgation of the new European General Data Protection Regulation is a key starter and an indicator of the new era we are still living in. Since years the DPO role has totally changed from a pure formal paperwork validation one to become the manager in charge of the equilibrium between business or innovation related data-processing and the right for privacy of every data subject possibly impacted somewhere on the planet. The emergence and consecration of "Privacy by design", "Impact Study", "Data Privacy audit" have paved the way of this evolution.
Besides fundamental and experts debates on the different regulations applicable, the way they interact and how a case-based rules set the juridical playground for DP the DPO need in his/her day to day activity set the right level for preliminary studies and/or measures, requires the appropriates adaptations and defines the audits to be performed.
The purpose of this Commission is to exchange on professional practices between DPOs and their team.